David Reingewirtz
Partner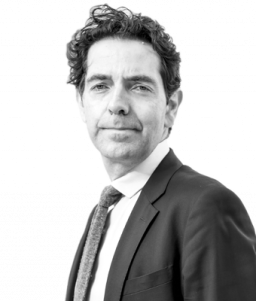 Bar Qualification
Paris Bar
New-York State Bar
Spoken languages
French (native)
English (fluent)
David Reingewirtz is an antitrust and commercial litigator with a bit less than 20 years of professional experience.
David began his legal career as an antitrust lawyer working with several major international law firms (Slaughter and May, WilmerHale, and Latham & Watkins) in Washington DC, Brussels and Paris.
In this capacity, he has advised and represented clients for 8 years in all the antitrust legal fields, including cartels, merger control, abuses of dominance, distribution, and regulatory, mostly on the defense side. His practice covered a wide range of economic sectors.
In 2008, after being appointed Secrétaire de la conférence of the Paris bar, a prestigious position earned by litigators, David decided to join an independent litigation boutique as a partner and expand his fields of practice. In addition to representing clients in antitrust cases, David specialized in cross border and domestic litigation, corporate and commercial litigation, as well as in white collar crime. As part of his practice, David assists shareholders and directors in shareholders disputes, post-acquisition conflicts, unfair competition cases and contracts termination. He also advises them in corporate matters (e.g., sale of assets and shares), and drafting commercial agreements (e.g., franchise, distribution agreements, shareholders agreements).
David has gained significant litigation experience before the civil, commercial and criminal courts which he leverages in particular to obtain redress for companies harmed by antitrust infringements.
Since 2008, David has represented individuals pro bono in complex criminal matters, and regularly provided legal advice pro bono to non-governmental associations and individuals. David also lectures at Sciences Po, a leading school of law in Paris, and publishes regularly in both the antitrust and business legal fields.
Academic experience
Sciences Po Paris (guest lecturer)
University of Paris XIII (former lecturer in competition law)
Distinction and associations
Ancien secrétaire de la conférence du stage (Paris, 2008)
Member of the International association of lawyers and the IJL
Education
Auditeur for the Institut National des Hautes Études de la Sécurité et de la Justice (INHESJ), 2016
LL.M. (Columbia University/New York, 2002)
Paris Bar school, lauréat, 2000
LL.M. in business and contract law (DJCE University Paris Assas/France, 2000)
LL.B. in business law (University Paris Assas/France, 1999)
Institut d'Etudes de Politiques de Paris (Sciences Po Paris), 1999