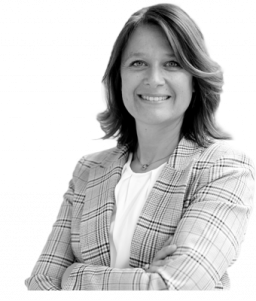 Bar Qualification
Paris Bar of Attorneys
Registered as an "avocat-fiduciaire" ("trustee-lawyer")
Spoken languages
French (native)
English (fluent)
Sarah Subrémon has close to 20 years of experience in European and French competition law in Paris, Brussels and London. She is a former senior official with the French Competition Authority, the Competition Market Authority, the European Commission and a senior executive of a company specialized in recovering damages in cartel cases.
At bureau Brandeis Paris, Sarah focuses her practice on both private and public antitrust enforcement. Throughout her career, Sarah has dealt with all types of antitrust cases and procedures.
In terms of administrative procedures, Sarah has been involved in settlement, commitment, interim relief, and sanctions proceedings brought before the European Commission and the French Competition Authority. She has also coordinated procedures before these authorities with numerous other competition authorities in the EU and the UK.
As far as court procedures are concerned, Sarah has litigated several landmark antitrust cases before the French and EU courts at all levels of review.
Regarding her private antitrust enforcement practice, Sarah assists French, EU and foreign companies in obtaining damages for the antitrust injuries they suffered. Her expertise in this field includes assessing potential damage claims resulting from cartel, abuse of dominance and State aid cases, determining the best course of action, and litigating them before the jurisdictions most favorable to victims. As one of the 25 registered "avocat-fiduciaire" (Trustee-Lawyer) in France, she can also be entrusted in managing damages claims as a trustee on behalf of companies, public entities and groups of consumers.
Sarah has been named to the list of "40 in their 40s: Notable Women Competition Professionals in Europe, the Americas, and Africa" a few years ago. She is a regular guest speaker at conferences organized by competition authorities, in particular in her capacity as a Non-Governmental Advisor for the European Commission in the International Competition Network (ICN).
Academic experience
Catholic University of Lille (Paris campus, 2019, Lecturer on antitrust private enforcement)
SKEMA Business School, Paris, (Lecturer in EU Competition law from 2010 until 2013)
Government service
International Competition Network (Non-Governmental Advisor for the European Commission)
EU Commission (Advisor to the Hearing Officers in DG COMP)
French Competition Authority (Deputy General Rapporteur, Deputy Head of the Legal Service, case-handler, Advisor and member of Cabinet of President LASSERRE, in charge of European and institutional affairs)
Competition and Markets Authority (Deputy Legal Director – Secondment)
Education
LL.M. in competition law (visiting student, King's College)
LL.M. in European business law (Paris II – Panthéon-Assas)
Professional School for Attorneys, Paris (Ecole de Formation du Barreau de Paris)